When your heating system is not working properly, call us! We can repair or replace your existing system rapidly with 100% customer satisfaction every time. Home heating systems are an important part when it comes to your comfort and peace of mind during the cooler spells here in San Diego, CA. Call us now to schedule an appointment for a free estimate, or a service call!
We offer 24/7 heating service to handle the problem with your home or business whenever the emergency arises. We can service most types of heating systems, including:
Whether your current heating system is in need of repair, it isn't operating efficiently or has ceased working all together, we can solve the problem. We will send one of our HVAC technicians to your home or business to quickly diagnose the problem and get your building toasty again in no time.
Our AC service techs will provide you with a detailed estimate of the new AC system needed to get your before any work is begun. By having an estimate before any service is done there won't be any hidden surprises when the job is finished. We will also work to get you the best deals for your budget, and are passionate about helping our customers obtain the best value for their money.
residential heating
systems

We carry many types of heating systems, including energy-efficient models, to better serve our San Diego customers. Did you know that 50% of your energy budget goes to heating and cooling your home? That number could be considerably lowered with a modern, energy-efficient propane furnace!
If you are ready to update your current heating system, our technicians will be there to answer any questions you may have and help you decide what system will be the best for your family's comfort and needs. We will do an in-depth inspection of your current system, taking into consideration not only your household size and square footage but also your budget to determine the best options for you. We always offer free estimates on new heating and cooling systems, and will be happy to give you something to look forward to with an idea of what to expect from our affordable services and financing options available!

As your all-purpose San Diego heating company, we are here whenever you need us to handle any problem you may have with your heating system. If you have an emergency, we are here evenings, weekend and even holidays to answer your calls. Our technicians are highly trained with all types of gas furnaces and also with heat pumps, and can make just about any needed repairs on the spot.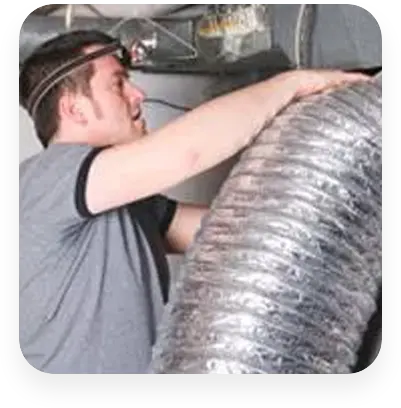 If your heating system is making strange noises, or air flow is decreased, it is time to schedule an appointment to get it serviced right away. Ignoring these little warning signs could lead to an emergency down the road. If your home needs its heat pump or furnace serviced, just give us a call and one of our trained HVAC technicians will handle your home's heating system rapidly to get you up and running as usual again in no time.
All repairs and replacements come with a free written estimate before any work is begun, and our company's standard 100% customer satisfaction. We offer a one year warranty on all repairs we perform on heating systems, so you'll have the peace of mind that your home or business will stay comfortable for a long time to come!
We offer superior service from well-trained technicians at competitive rates. When you need service for your heating system, you're in good hands when you
call us
!
Heating systems are our specialty
We'll do a great job for less!
Call us anytime to repair or replace your heating system in San Diego, Encinitas, Chula Vista, or nearby cities.